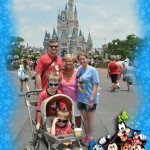 In May, we had a great family trip with my mom meeting us for a few days.  Our really good friends (that have 3 girls), the Greers were with us for the entire trip.
We love to talk Disney and always have friends asking us questions, so here are a few of our favorite tips from this trip.
Electric Parade at Magic Kingdom: we found a good spot close to Liberty Square by the Heritage House (which is right across from the Christmas store).  We probably showed up less than 30 minutes before the parade found a great spot.
Tangled: one of the "new" areas in the recent expansion of Fantasyland pays tribute to Corona (the kingdom in Tangled).  It is located between the Haunted Mansion and Peter Pan (where there use to be a huge stroller parking.  It isn't a large area, but worth the visit at night to see the lanterns.  You also can see Rapunzel's tower.
Norway in Epcot: Kringla Bakeriog Kafe has an UNBELIEVABLE quick service meal. We ate there twice. Normally with a quick service meals you get a entree and dessert or side, but not both. In Norway, you get both because "everyone gets pastries in Norway!" I was told, by a Norwegian !
Snack Credits:  We had way too many snack credits left this trip, so we stopped at Downtown Disney the day we were leaving and went to the Goofy store which has a lot of homemade style sweet treats (homemade peanut butter cups, for example)
Cinderella's Royal Table: This dinning experience is a table service and requires two credits per person.  We wanted to try it before the boys were too old for it and I'm glad we did. It is located in the Castle at Magic Kingdom that doesn't open normally until 9 am.  We purposely scheduled our reservation at 8:30 am, which allows us to walk down main street at Magic Kingdom before "everyone" else is in the park.  It was fun. The food was really good as well.

Downtime: We plan for downtime everyday, with younger kids it is a good plan. It lets us stay out later and miss some of the really hot times during the day. We either rested in the room or went to the pool. There were two days we didn't come back to the room for downtime.
The day we went to Animal Kingdom, we planned to leave the park mid afternoon because of a dinner reservation at Chef Mickey (followed by an early bed time, well that was the plan, although we may have stayed up a little later than planned to watch the fireworks from the room :)Our second day at Epcot, we decided to take a boat from Epcot to Beach Club Resort and shared a kitchen sink at Beaches & Cream (quick service side). It turned out to be some good down time and we stayed until Epcot closed.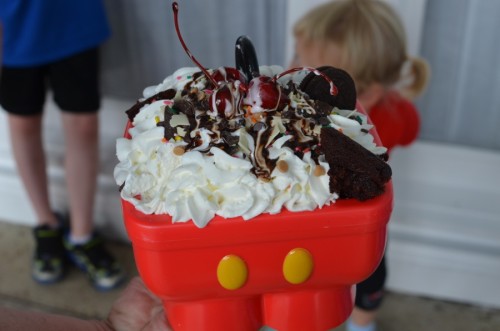 Split the parks up: This tips was from our Disney Planner friend Grace. She suggested while at Magic Kingdom and Epcot, (since we had 2 days at each park) to focus on one side one day and the other side the next day). It kept us from running all over the parks.
Text When Room is Ready:  So the concept is if your room isn't ready when you check in, you sign up for a text, which we did, it sends you a confirmation asking you to accept future texts, we did, and you receive a text when your room is ready… we did NOT.  So if you sign up for this service, you may check back once an hour to see if your room is ready.
Bonus Photo of the Greers: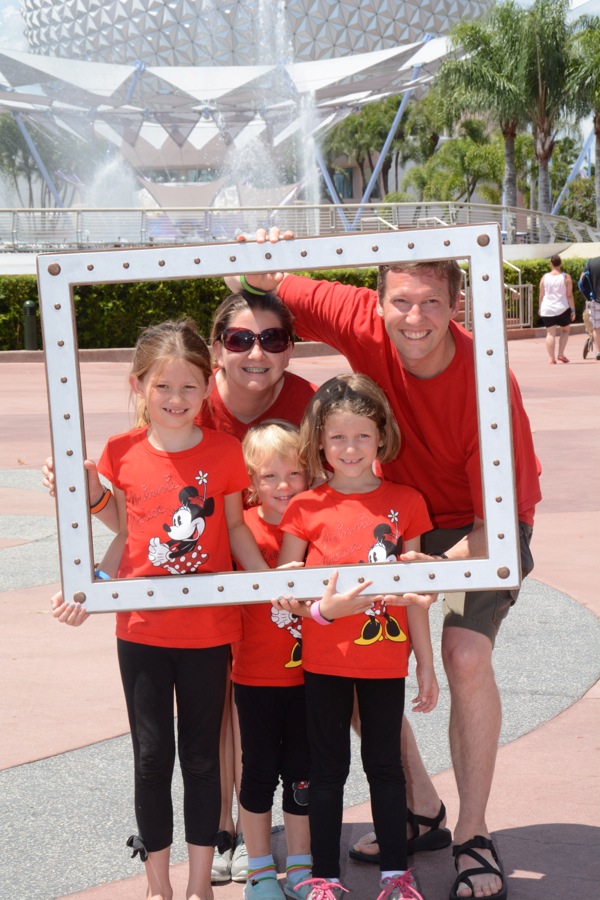 Disclaimer: I usually am updating/writing with two little ones distracting me, so forgive typos misspellings, etc 🙂