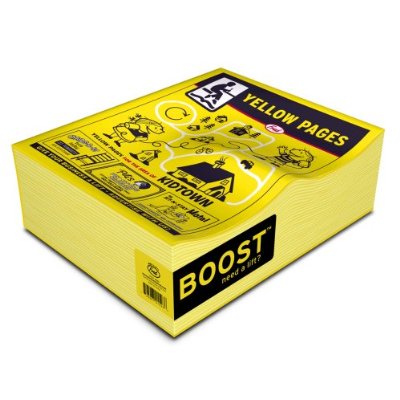 Caden is in need of a boost!  He decided weeks ago that he was too big for the high chair and wanted to see in the grown up seat. Of course the problem is he sits too low to the table so he sits on his knees or wants to stand, which we don't want him to do for fear of him just jumping out of the chair.  He is a boy!
So a quick search on Amazon and I found a booster seat that was perfect for him and well my sense of humor.  It was only $20 which was cheaper than some of the others we found. It is made out of foam and all of the reviewers said the same thing, "the graphic top does peel off, but the foam itself is durable and the seat is still comfortable."  We figured it would work even if the lettering does come off.
UPS delivered it 3 days ago and Caden has loved it so far.