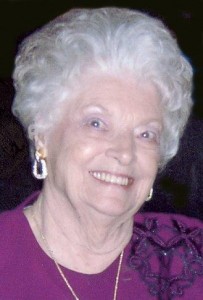 On August 13, 2010 Gretrude Stroud, otherwise known to us as Memie, went "home" to be with Jesus. She was 95 and ½ and had lived a wonderful life. It was amazing how God worked out our schedule that week, so we would like to share a few details of the week:
Neal's dad had deep brain stimulation surgery (in Baton Rouge) to help with his Parkinson's disease on August 9 and 10 (Monday and Tuesday). Tuesday, during the surgery, Jennifer called Neal to confirm that the doctor agreed with us that she was indeed pregnant.
Neal dropped his Dad off in Pineville on Wednesday, leaving him with Clint, his brother, who drove down to stay with their dad for a couple of weeks.
After talking with Neal's mother, they decided, with God's prompting, it was time to head toward KY. With a 12 hour drive, they decided to break up the trip and plan to arrive on Friday afternoon, expecting Memie to have already passed.
We left on Thursday afternoon and stayed in Jackson, TN. On Friday, after a quick lunch in Nashville with our friend/musician, Andrew Greer, we started on the last 2 hours of our journey.
As mentioned, we did not think Memie would still be with us when we arrived on Friday afternoon, but she was and Neal got to spend the last hour and a half of her life here on Earth with her. Although she was not "alert," after talking to her, she moved her leg and closed her mouth. We believe she indeed heard Neal talking to her (as well as the rest of the family). The grandfather clock struck 6 pm and before it was finished counting, Neal's Aunt Betty saw a tear roll down Memie's cheek and she stopped breathing.
We had been praying all week that we would be able to just make it to the funeral. We never thought we would see her alive one more time. It was more than what we could have asked for, God is so good! We can't thank Neal's family enough for the care and love they gave Memie over this last year and especially the last few weeks that were so tough.
Karen and Neal spoke at her funeral, reading Proverbs 31:10-30, The Virtuous Woman, and then sharing stories that related to some of the passage. She lived up to this passage of scripture in so many ways.