It has been a non-stop year!  With lots of fun, a little sadness, and a lot of joy!
We are having another BOY!  Some time in late February or early March. Jennifer's sister Angie (and John) are due with their second child a couple weeks before Jennifer is due!  Caden seems pretty excited about the baby and predicted that the baby was going to be a "boy" — a "BIG baby Boy." So we'll see if the rest of his prediction is correct.  Jennifer hopes not!
In February, we used our Disney Vacation Club points and took a 4 day cruise on the Disney Wonder. Caden enjoyed the plane ride to Orlando, exploring the cruise ship, the aquariums in Nassau, bike riding and the beach on Castaway Cay, the nightly musicals on board the ship, and of course all of the desserts (just like his Momma)!  His parents had a lot of fun as well.  There is a two part "trip" report with all of the details, photos and a link to more photos in this blog,  or just use these links: part 1; part 2
When we landed  in Jackson, MS, it was snowing. It snowed the entire trip back to Ruston and we woke up to a few inches of the snow the next morning.  Photos are mixed in with Trip Report #2.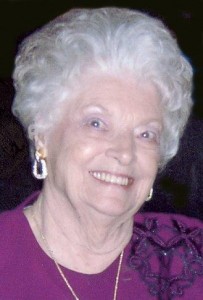 On August 13, Gretrude Stroud, otherwise known to us as Memie, went "home" to be with Jesus.  She was 95 and ½ and had lived a wonderful life.  It was amazing how God worked out our schedule this week, so we would like to share a few details of the week:
Neal's dad had deep brain stimulation surgery (in Baton Rouge) to help with his Parkinson's disease on August 9 and 10 (Monday and Tuesday).  Tuesday, during the surgery, Jennifer called Neal to confirm that the doctor agreed with us that she was indeed pregnant.
Neal dropped his Dad off in Pineville on Wednesday, leaving him with Clint, his brother, who drove down to stay with their dad for a couple of weeks.
After talking with Neal's mother, they decided, with God's prompting, it was time to head toward KY.  With a 12 hour drive, they decided to break up the trip and plan to arrive on Friday afternoon, expecting Memie to have already passed.
We left on Thursday afternoon and stayed in Jackson, TN.  On Friday, after a quick lunch in Nashville with our friend/musician, Andrew Greer, we started on the last 2 hours of our journey.
As mentioned, we did not think Memie would still be with us when we arrived on Friday afternoon, but she was and Neal got to spend the last hour and a half of her life here on Earth with her. Although she was not "alert," after talking to her, she moved her leg and closed her mouth.  We believe she indeed heard Neal talking to her (as well as the rest of the family). The grandfather clock struck 6 pm and before it was finished counting, Neal's Aunt Betty saw a tear roll down Memie's cheek and she stopped breathing.
We had been praying all week that we would be able to just make it to the funeral. We never thought we would see her alive one more time.  It was more than what we could have asked for, God is so good!  We can't thank Neal's family enough for the care and love they gave Memie over this last year and especially the last few weeks that were so tough.
Karen and Neal spoke at her funeral, reading Proverbs 31:10-30, The Virtuous Woman, and then sharing stories that related to some of the passage.  She lived up to this passage of scripture in so many ways.
The Fall was busy, as always, with Tech Football, a few more trips to Baton Rouge for Neal and his dad, and life in general.  Thanksgiving was spent with all of Jennifer's family, there were 18 of us!  We got to spend some time with her precious grandmother who is 92.  Lots of good food followed by the Saints winning, ha!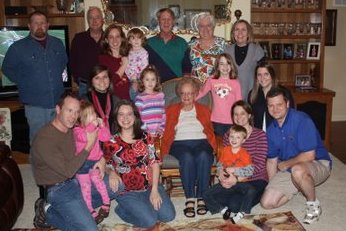 We are excited about Christmas this year. We are celebrating it in Ruston and Neal's family will be coming for Christmas!  Jennifer's mom and dad will be stopping by for a visit after Christmas as well.
Neal just started his 15th year working at Lousiana Tech in the Division of Advancement (Alumni Center). Jennifer is in her 4th year of owning her own business, providing services through Early Steps as a Special Instructor to children that have developmental delays.
We hope your 2010 was as good as ours, and we wish you and your family a Merry Christmas and Happy New Year!
God Bless!
Neal, Jennifer, Caden, Baby Boy,  & Emma (the dog)