As I mentioned previously, my mom, aka Gigi, joined us for a few days on this trip.  We only went to one of the parks with her, so of course it had to be Magic Kingdom.  We ate breakfast in the room (Quick Service from the Contempo Café) and were at Magic Kingdom bright and early.
We quickly headed to Space Mountain (Caden and me), while Jennifer and Caleb went to
Under the Sea ~ Journey of The Little Mermaid.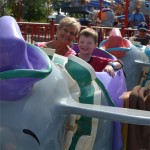 We met up with them and rode The Barnstormer (Goofy Roller coaster, Caleb's second year to ride it, he still loved it, wanting more once the ride stopped).  We also rode dumbo, then headed to Buzz Lightyear, after which we found Buzz and took some photos with him, while the Greers were at the Bibbidi Bobbidi Boutique getting "princesses up."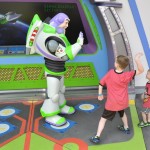 Stephanie told me that after the girls were done at Bibbidi Bobbidi, they caught the end of a parade. Everyone in the parade who saw them waving at them, bowed to the girls (which they loved! Disney magic at its best!)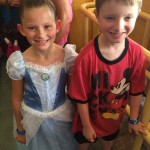 After right the Carousel of Progress, we caught up with "the princesses" and their parents just in time to ride Peter Pan. Caden and Avery rode this right by themselves with no adults in the "boat." Jennifer looked at me and said, "I am not ready for this!"  I replied, "For him riding without an adult or riding with a girl." She answered, "BOTH!"  They "enjoyed" each other's company the entire trip. It was a lot of fun to see.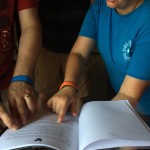 After Peter Pan, we tried to figured out a place to eat near by for lunch.  Stephanie pulled out her planner Grace had put together to see what she suggested, which was Columbia Harbour House which has very unique eats for a quick service.  It was good and I would eat there again. We always split quick service meals (we all order off the adult menu for everyone, which lets us stretch our food credits)
Nap time for us, so we headed back to the room until early evening.  When we returned to Magic Kingdom, we headed to Liberty Tree Tavern for supper. We really like the dinner here, it i served family style and is very good. We arrived just in time, the bottom fell out of the sky and it rained and rained and rained.  Most of it had stopped by the time we were done with supper, so we headed to Space Mountain to let Jennifer and Caden ride, while mom, Caleb and me rode the Transit Authority PeopleMover, then we called it a day.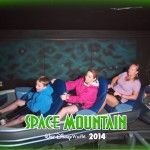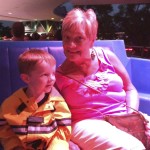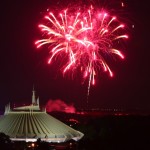 Day 3 is Epcot… after breakfast with Mary Poppins and friends!
Comments
comments