Well it has been a little while since the last Caden update and we've been busy!
Caden turned 6 months on December 6, and we started on rice cereal that Thursday. Jennifer left me "in charge" of feeding him the following Monday while she and a friend went to the Lady Techster Basketball game. And we had FUN.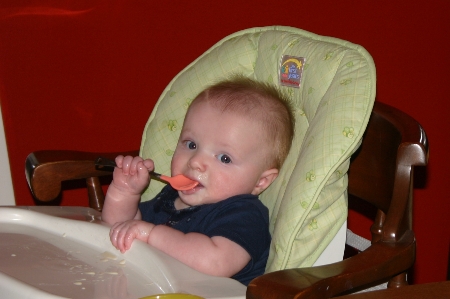 We are "boys" we are suppose to be messy, right? It didn't take very long for Caden to tell me that he was more than capable of feeding himself, and so I let him. Notice the absence of a baby bib. If he can feed himself, why does he need one? This photo was taken early on… the next photo was after "we" were finished!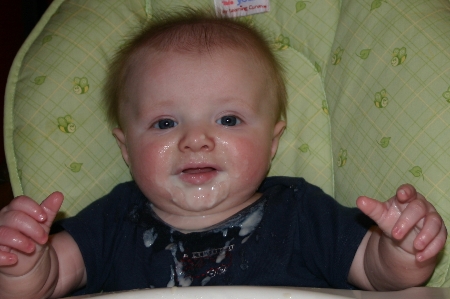 Of course, we figured we might be in trouble if mom came home before we got cleaned up, so we quickly went and took a bath and Caden was in bed and mom was none the wiser when she got home. She did, however, notice the next time she fed him that he started grabbing the spoon to try and feed himself.
When she ask me about it, I just acted a bit surprise 🙂
Comments
comments