We just got back from a Disney Cruise and it was a blast. We flew into Orlando from Jackson, MS (about 3 hours away) the day before the Cruise and stayed one night in our second home (Disney Vacation Club), Bay Lake Tower a the Contemporary.
When we booked the trip, Jennifer and I had talked about enjoying the nice bathroom in that would be in our room. I was talking about a 1 bedroom, but she was thinking a Studio room (which has the basic bathroom). So she was very surprised to open the door and see that we were staying in a 1 bedroom. Of course, this made her want to stay longer, ha!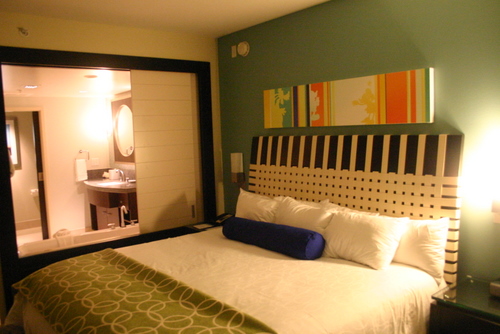 We dropped off our bags (just carry ons, Disney's Magic Express was taking care of the big bags), and made it to Chef Mickey with time to spare for our 8:10 pm reservation.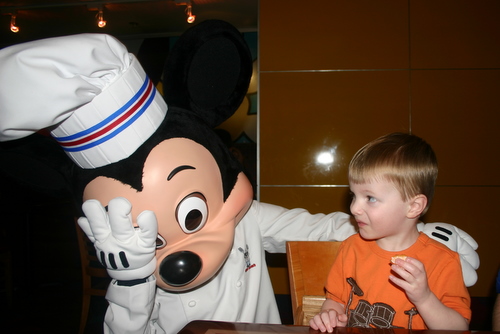 After dinner, we went back to Bay Lake Tower and went to the Top of the World Lounge on the top floor. We had missed the fireworks for the night, but wanted to at least walk through the Lounge before heading back to the room for a little relaxing.
We enjoyed the Magic Kingdom side of Bay Lake Tower, if only for one night. Here was the view outside our window the next morning: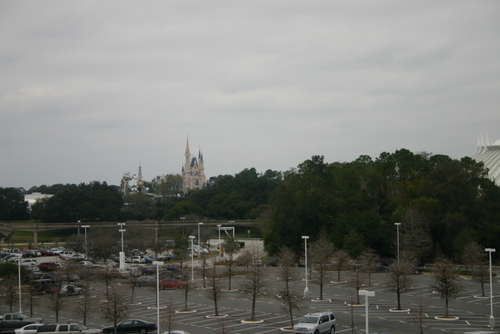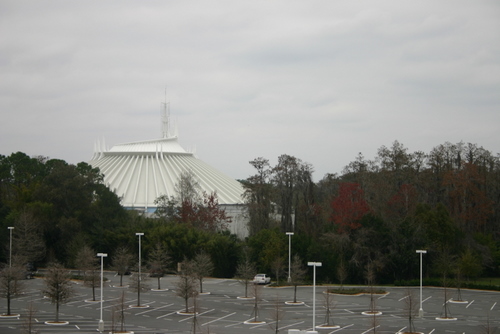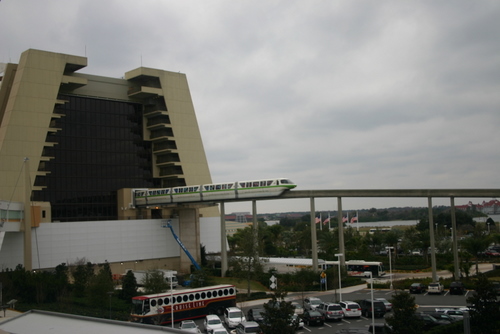 We ate breakfast at the Polynesian with our friend Stacy and her friend DeSha who had just finished up a cruise and stayed a couple of days at Disney. This Sunday was SuperBowl Sunday, as you can tell. (L to R: Jennifer, Neal, Caden, & Stacy)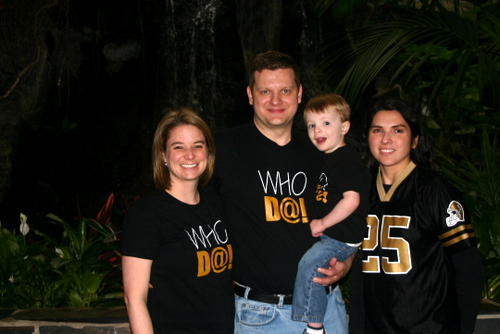 After breakfast, we took a few more photos in the lobby area of Bay Lake Tower. The lobby is really small (which makes sense, since you check in at the Contemporary). The lobby had looked huge on all of the photos we had looked at before our trip.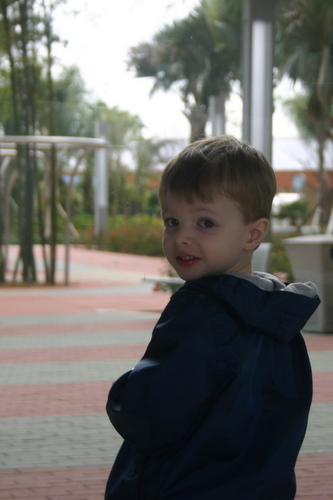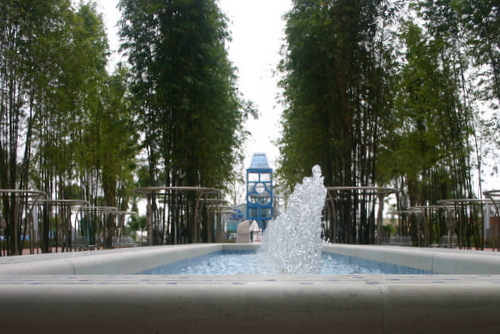 A couple of hours later we were at Port Canaveral and aboard the Disney Wonder, Deck 7, Room 7010 (toward the front of the Ship).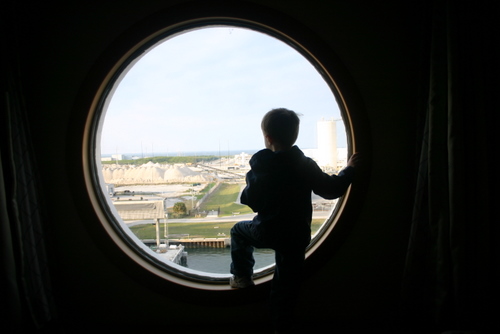 As Castaway Members (Disney Cruise Line repeat cruisers), we not only had a special line to get us on-board quicker, we had a few little gifts waiting for us!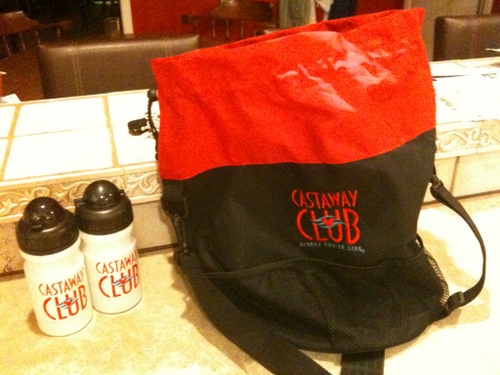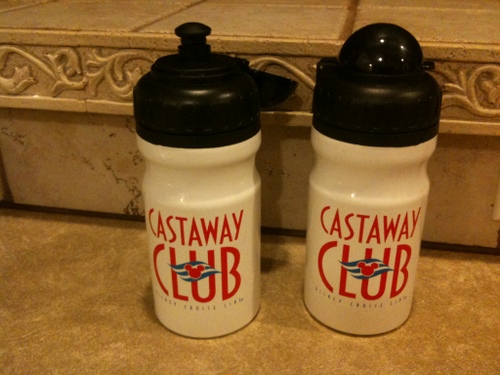 Of course, the Super Bowl was playing and we got to catch the last 7 minutes of the game which was playing on the Deck. I know many people maybe wondering why we didn't watch the whole game.
There was a live theatre show during the game, and Caden was more likely to watch it over a Football game on TV. He did love the live musical (The Golden Mickey's) and we got to see the end of the game.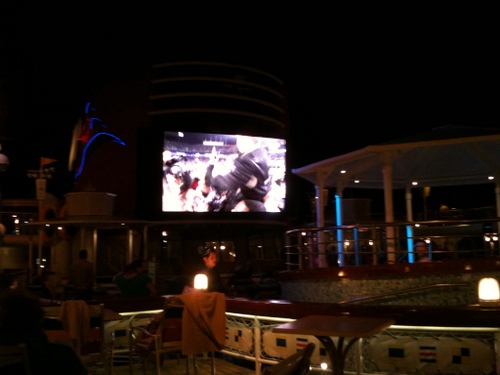 Comments
comments